Our hospital has been evaluated as a world-class institution in the fields of treatment of early colorectal cancer, levator ani syndrome and hybrid PPH hemorrhoidectomy through many studies and clinical studies for the past 35 years. In addition, we have unique treatment know-how for the treatment of levator ani syndrome and have developed a hybrid PPH hemorrhoid surgery method, which is gaining great popularity.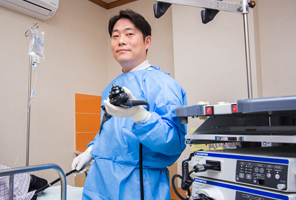 550 cases of successful stomach, colon ESD
World-class ultra low perforation rate and perfect polyp removal rate
Our hospital has been authorized for coloproctology education and contributes to the development of early colorectal cancer surgery by sharing clinical studies with other doctors through our own ESD study group.